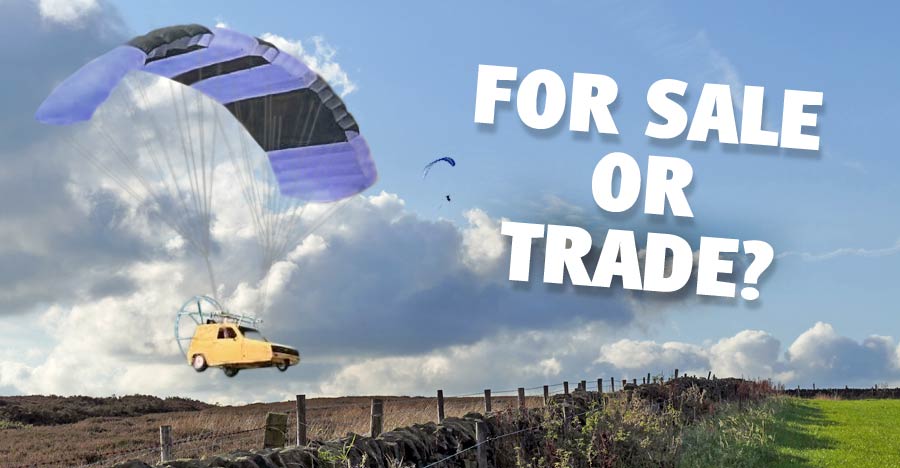 We've all got drawers and cupboards full of flying paraphenalia (pardon the "para" pun) gathering dust so why not clear away the cobwebs, make space for more toys, earn a little spare cash for fuel or swap your unwanted bits and pieces for others?
I'll start the ball rolling but please send me the details and pictures, price or wants and I'll add them here. Dellboy
XCertina Concertina Bag Lite
Like new because it was a duplicated gift. Having seen Roberto stow his tandem wing concertina style I'm persuaded to stop being a lazy git using a big, bulky fast bag for convenience and speed. The thing is fast bags don't do anything to protect cell openings and plastic inserts and, after my battle of the barbed wire I've become even more precious about my wing!
£60 new but for sale £28 or swaps for something else?
Paul 07788 931511
Stuburt Mens Endurance Winter Waterproof Studded Boots
Bought these to stop me slipping on wet grass and keep my tootsies dry but I clearly need a wider fit. 0 or swap for something?
I've worn them once only at Syda Lane in October 2019 so yes, they have flown! They are otherwise brand new and cost £37. Sell for £10 or swap for something else?
Size 11 but would fit a 10 with woolly socks.
Paul 07788 931511